Do you find yourself not using your conservatory as often as you would like because it is too cold in the winter but too hot in the summer? Then, consider replacing your current conservatory roof with our solid conservatory roof. With older conservatory roof models, you may find that there is inadequate temperature regulation. However, this problem can be easily fixed with the installation of one of our solid conservatory roofs due to their thermally insulative qualities.
Customisation Options

Black/Brown

Chartwell Green

Cream

Golden Oak

Irish Oak

Mahogany

Rosewood

Slate Grey

White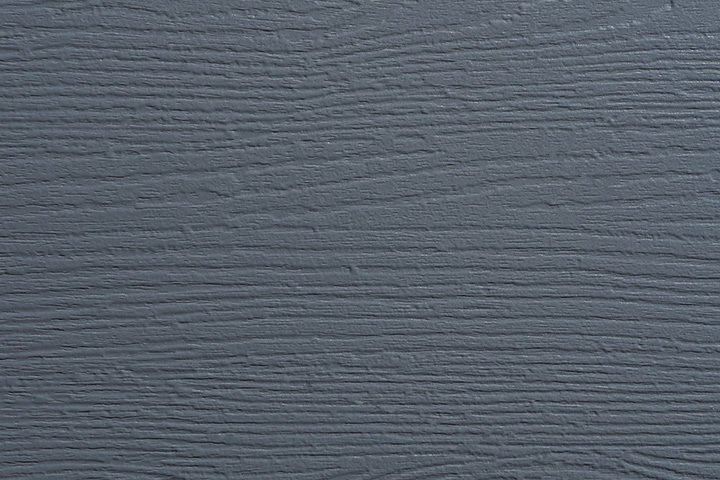 Anthracite Grey
Get 3 FREE designs in 2 simple steps.
Find the perfect living space for your home with our user-friendly conservatory contact form. No matter what design you're looking for, you can find the ideal designs for your home with our services.
Available Online, In-Store or At Home
Experience the freedom of obtaining the products you desire, tailored to your preferences. Our dedicated team is always available to assist you whenever you require assistance. Your satisfaction is our priority.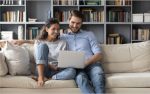 Online
Request a quote, use our digital designer or schedule a free one-to-one session with a design expert
Get a free online quote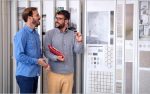 In Store
Visit your local showroom to explore our stunning product range and see for yourself.
Book a Showroom visit
Structural Integrity
Our conservatory roofs are BBA-approved and come with a 25-year life expectancy certificate. They have been wind-tested at speeds of up to 130mph and fire-tested by Warringtonfire. Our roofs are also capable of withstanding up to 4m of unsupported bifold or sliding doors.
Energy Efficient
Our decorative super-insulated columns provide high levels of comfort and have a U-value of only 0.15 W/m²K. Our slimline ridges are 30% slimmer than traditional ridges and come with high-performance thermal breaks to prevent cold spots and condensation.
Tested
Exova Warringtonfire tests our conservatory roofs to ensure compliance with fire safety. Our conservatory roofs also fully comply with the latest Building Regulations and have been pre-approved by Assent and JHAI.
Internal Pelmet
Our conservatory roofs consist of a vaulted ceiling and have an internal pelmet around the perimeter. This provides a space for you to install lights or speakers in a living space that is usually difficult to light.
Thermal Insulation
In the midst of the increasing cost of living and energy prices, homeowners across Hayle and Cornwall have been looking for ways to make their conservatories more energy-efficient in order to reduce the need to turn on the central heating. This is where the strength of our solid conservatory roofs comes into play.
Our solid conservatory roofs have been designed and manufactured to help your conservatory attain a superior level of thermal efficiency while completely adhering to Building Regulations. With our solid conservatory roofs, you can expect a comfortable and warm conservatory all year round.
Further Customisation
We offer numerous further customisation options for your conservatory. We can provide cornices that are curved or one-, two-, or three-tiered that are available in four standard colours and any RAL colour. Our super-insulated columns can also be added to your conservatory in different colours, panelling, and sizes for more warmth.
Our solid conservatory roofs can be designed with larger spans and door openings and come with different glazing options, including shaped, side-shaped, and full-length panels or a combination of all three. We also offer performance glazing that has a 1.0 W/m²K U-value and high or low light transmission and solar rejection depending on how much sun your conservatory gets.
Frequently Asked Questions
Why should I replace just the conservatory roof?
The roof is typically the reason for a conservatory's poor performance. As a result, it makes sense to question why you should get the entire conservatory replaced when it is only the roof that needs to be replaced. As a result of this, we offer our solid conservatory roofs for both new and current conservatories.
Can I have glazed panels?
Yes, you can. Our solid conservatory roofs can accommodate glass panels, roof lights, and roof lanterns with ease.
Does a solid conservatory roof make a conservatory more energy-efficient?
A solid conservatory roof will make your conservatory extremely energy-efficient as the insulation under the tiling prevents heat from escaping. Additionally, our doors and windows are included as well, and when included as part of our solid conservatory roof design, an incredibly warming living space will be created.
How much are solid conservatory roofs?
It is difficult to provide a price for your solid conservatory roof as customisation options, your exact location in Hayle, Cornwall, or the surrounding area, and other factors contribute to the overall cost of your solid conservatory roof. The best way to get a price is to call us at 01736 754825.
Happy Customers
Jfry Jeremia
I want to thank the staff at CTG Windows for doing a great job. They replaced my old windows and doors with new ones that look amazing. They were very professional, punctual, and polite. I am very impressed with their service and quality. They come highly recommended.
Paul Gualli
I am very happy with my new front door from CTG Windows. They offered me a good price, friendly service, and easy installation. They also completed the job on time and with minimal disruption. I would highly recommend them to anyone looking for a new front door in Cornwall.
David
I am very satisfied with my new windows. They have significantly reduced the wind noise and made my house much warmer. The installation team was professional, friendly, and fast. They did a great job and left no mess behind. I've already recommended CTG Windows to my neighbours.
Albert Steptoe
The two-man team who did this week's work were the same ones who replaced four bedroom windows for us last year. Their names were Andy and Tony and what a brilliant pair of guys they were, great fellas to chat with, very polite, very professional, great sense of humour, and their attention to detail was absolutely great.
The finish on these last four windows was second to none, I'd have Andy and Tony back here to fit any more windows in an instant.
Mark Withecombe
I was impressed from start to finish. Communication was excellent throughout, enabling me to be kept informed of what was happening. The quality of the doors was also excellent. The price was extremely competitive. The standard of craftsmanship by the fitters was outstanding. The fitters were also, very professional, and friendly and ensured attention to detail throughout the fitting.