We believe in having French doors that we can readily check for quality control and tailor to meet the exact requirements of our customers. This is why we have taken matters into our own hands and manufactured our own French doors. We offer a variety of beautiful designs and finishes, and as a result, we are confident that you will be spoilt for choice when it comes to choosing and designing your dream French doors.
Get a FREE Door Quote
Select your favourite designs, input your specifications, and we'll send you a FREE door quote based on your design preferences.
Available Online, In-Store or At Home
Experience the freedom of obtaining the products you desire, tailored to your preferences. Our dedicated team is always available to assist you whenever you require assistance. Your satisfaction is our priority.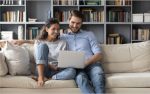 Online
Request a quote, use our digital designer or schedule a free one-to-one session with a design expert
Get a free online quote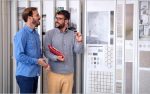 In Store
Visit your local showroom to explore our stunning product range and see for yourself.
Book a Showroom visit
Energy Efficient
The high-performing insulative nature of our French doors will keep your Hayle or Cornwall property comfortable all year round by retaining heat and eliminating any draughts.
Finance Options
We offer flexible monthly payments, interest-free credit, and buy now/pay later for our French doors, with no finance required.
Secure
Our French doors come with various security features as standard. As a result, you can have peace of mind knowing that our French doors will protect you and your Hayle or Cornwall property from unwanted intruders.
Lifetime Guarantee
Because of the high-quality materials that are used to manufacture our French doors, we are confident enough to provide you with a ten-year manufacturer's guarantee on your French doors.
Customisation Options

Black/Brown

Chartwell Green

Cream

Golden Oak

Irish Oak

Mahogany

Rosewood

Slate Grey

White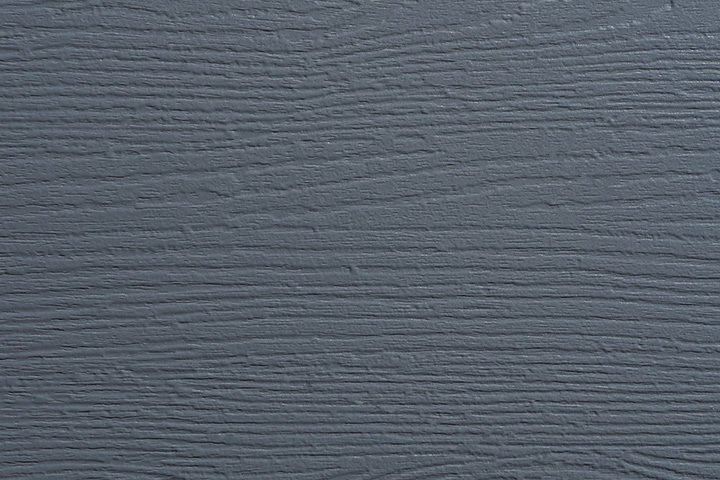 Anthracite Grey
Restrictors & Accessibility
French doors are known to swing wide open in the wind, but this isn't a problem with ours. Our French doors come with strong tension hinges, and our experts can fix restrictors that hold the doors in place. This way, the doors will not swing shut in the wind and will provide excellent ventilation for your home.
Additionally, our French doors are also accessible for those with low mobility, making it the ideal choice for everyone.
Thermally Efficient
In addition to the colour and glazing customisation options, our French doors are also available in various types and designs of frames and finishing options. This will give you the ability to match your window frames to other aspects of your home, such as your window frames.
As we manufacture our own French doors, we will be able to create them according to your specifications. This gives you the ability to choose to have your French doors open inwards or outwards, depending on the layout of your home.
Frequently Asked Questions
Do French doors swing in both directions?
Your French doors can be designed to swing either in or out, but not both. A French door that opens outward will give you more space internally and vice versa.
Will I need planning permission to fit French doors?
Planning permission is not required even if you are increasing the door opening of the French doors being installed at the rear of your Hayle or Cornwall house. That being said, you may need permission if you live in a protected area or listed building.
Our French doors are CERTASS-certified, so your installation will meet Building Regulations requirements.
What is the difference between French doors and patio doors?
A French door has a singular frame with two inner doors that open inward or outward. Patio doors, on the other hand, slide on rollers along a vertical track, which facilitates smooth and easy movement. 
How did the French door get its name?
During the Renaissance, new architectural concepts and ideas swept across Europe about how light could be used to enhance homes. Larger doors and windows that utilised more glass spread to France and became the norm. 
Will new French doors add value to my home?
Enhancing your property with stylish new French doors will provide you with a wider opening. If you sell your property, it will be more attractive to potential buyers due to the practicality and beauty that is offered by the French doors.
How much are your French doors?
It is difficult to provide a price for your French door as various factors contribute to the overall costs. The best way to get a price for our French doors is to contact a member of our friendly team at 01736 754825.
Happy Customers
Jfry Jeremia
I want to thank the staff at CTG Windows for doing a great job. They replaced my old windows and doors with new ones that look amazing. They were very professional, punctual, and polite. I am very impressed with their service and quality. They come highly recommended.
Paul Gualli
I am very happy with my new front door from CTG Windows. They offered me a good price, friendly service, and easy installation. They also completed the job on time and with minimal disruption. I would highly recommend them to anyone looking for a new front door in Cornwall.
David
I am very satisfied with my new windows. They have significantly reduced the wind noise and made my house much warmer. The installation team was professional, friendly, and fast. They did a great job and left no mess behind. I've already recommended CTG Windows to my neighbours.
Albert Steptoe
The two-man team who did this week's work were the same ones who replaced four bedroom windows for us last year. Their names were Andy and Tony and what a brilliant pair of guys they were, great fellas to chat with, very polite, very professional, great sense of humour, and their attention to detail was absolutely great.
The finish on these last four windows was second to none, I'd have Andy and Tony back here to fit any more windows in an instant.
Mark Withecombe
I was impressed from start to finish. Communication was excellent throughout, enabling me to be kept informed of what was happening. The quality of the doors was also excellent. The price was extremely competitive. The standard of craftsmanship by the fitters was outstanding. The fitters were also, very professional, and friendly and ensured attention to detail throughout the fitting.