All of our patio doors undergo vigorous testing for durability under harsh weather conditions. Because of this, we are confident to claim that our patio doors will be able to withstand even the harshest wind, rain, snow, and hail in Hayle or Cornwall.
Get a FREE Door Quote
Select your favourite designs, input your specifications, and we'll send you a FREE door quote based on your design preferences.
Available Online, In-Store or At Home
Experience the freedom of obtaining the products you desire, tailored to your preferences. Our dedicated team is always available to assist you whenever you require assistance. Your satisfaction is our priority.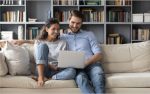 Online
Request a quote, use our digital designer or schedule a free one-to-one session with a design expert
Get a free online quote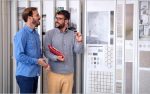 In Store
Visit your local showroom to explore our stunning product range and see for yourself.
Book a Showroom visit
Energy Efficient
The high-performing insulative nature of our patio doors will keep your Hayle or Cornwall property comfortable all year round by retaining heat and eliminating any draughts.
Secure
Our patio doors come with security features so you can have peace of mind knowing that they will protect you and your Hayle or Cornwall property.
Finance Options
We offer flexible monthly payments, interest-free credit, and buy now/pay later for our patio doors, with no finance required.
Lifetime Guarantee
Because of our high-quality patio doors, we provide you with a ten-year manufacturer's guarantee on your patio doors.
Customisation Options

Black/Brown

Chartwell Green

Cream

Golden Oak

Irish Oak

Mahogany

Rosewood

Slate Grey

White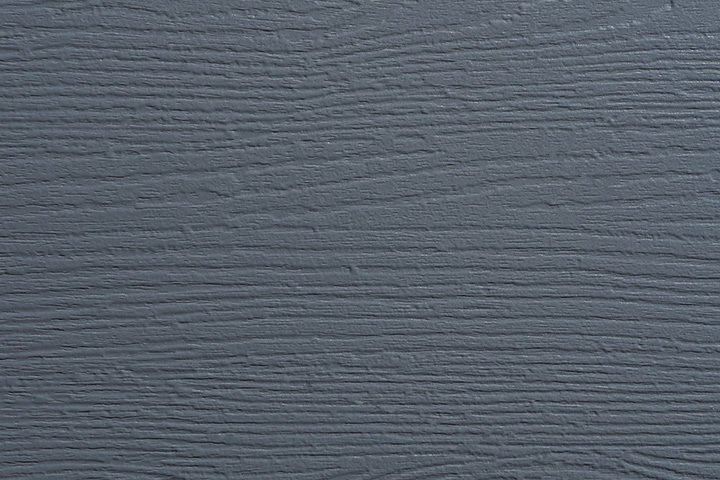 Anthracite Grey
Value
Our patio doors will prove to be excellent value for money as they act as large unobstructed windows when closed and as excellent ventilators when open.
Additionally, they come with high-security multi point locking and toughened performance glass for security, making for a stress-free addition to any Hayle or Cornwall home.
Further Customisation
We offer a choice between aluminium and uPVC for our patio doors. Both materials are not only durable but are also low-maintenance, making them ideal for even the busiest of Hayle or Cornwall homeowners.
As we manufacture our own patio doors, they can be made to meet your exact specifications. This is why we offer two-, three-, and four-pane configurations for our patio doors so you can select one that is suitable for the size of your home.
Frequently Asked Questions
Can sliding patio doors be broken into easily?
Despite being mostly glass, our patio doors are very secure. Our patio doors come fitted with double glazing as standard and can be upgraded to triple glazing, both of which are difficult to damage and break into. We also always fit thermally-toughened glazing for doors and windows shorter than 800mm for peace of mind.
Our patio doors also meet the precise criteria of the UK police-led initiative, which was created to reduce national burglary levels.
How thermally efficient are patio doors?
The energy efficiency of a patio door depends on the quality of the materials, the installer, and other factors. Both our uPVC and aluminium patio doors are thermally efficient due to the high-quality materials that are used in the manufacturing process.
How wide is a two-panel sliding glass door?
Sliding doors can be fitted in larger and smaller properties as they don't swing out like bi fold doors. However, it is essential to keep in mind that only half the patio door can be opened.
The average size of a sliding door is approximately 1.8m (6ft). This equates to an opening of precisely 90cm (3ft) out into your garden. Our doors can be made to order, so you can choose whatever dimensions you need. 
What is a lift-and-slide patio door?
Lift and slide patio doors are mechanically different to standard patio doors. A standard version moves vertically along a track. In contrast, a lift and slide model deviates from the track when closed, securing it into position. To open the door again, turn the handle and lift the door slightly to align it with the track. The door can also be lowered off the track to secure it at a certain point.
How do patio doors open?
To open your patio door, turn the handle a few degrees to release the mechanism and slide the door back as far as desired. The system moves on rollers, making it easier to move back and forth, regardless of how big the installation is.
How much are patio doors?
It is difficult to provide a price for your patio door as various factors contribute to the overall costs. The best way to get a price for our patio doors is to contact a member of our friendly team at 01736 754825.
Happy Customers
Jfry Jeremia
I want to thank the staff at CTG Windows for doing a great job. They replaced my old windows and doors with new ones that look amazing. They were very professional, punctual, and polite. I am very impressed with their service and quality. They come highly recommended.
Paul Gualli
I am very happy with my new front door from CTG Windows. They offered me a good price, friendly service, and easy installation. They also completed the job on time and with minimal disruption. I would highly recommend them to anyone looking for a new front door in Cornwall.
David
I am very satisfied with my new windows. They have significantly reduced the wind noise and made my house much warmer. The installation team was professional, friendly, and fast. They did a great job and left no mess behind. I've already recommended CTG Windows to my neighbours.
Albert Steptoe
The two-man team who did this week's work were the same ones who replaced four bedroom windows for us last year. Their names were Andy and Tony and what a brilliant pair of guys they were, great fellas to chat with, very polite, very professional, great sense of humour, and their attention to detail was absolutely great.
The finish on these last four windows was second to none, I'd have Andy and Tony back here to fit any more windows in an instant.
Mark Withecombe
I was impressed from start to finish. Communication was excellent throughout, enabling me to be kept informed of what was happening. The quality of the doors was also excellent. The price was extremely competitive. The standard of craftsmanship by the fitters was outstanding. The fitters were also, very professional, and friendly and ensured attention to detail throughout the fitting.