Brochures
You may have an exact idea of what you want for your windows, doors or conservatories, but in our experience, the majority of our customers need a little inspiration to find what is perfect for them. Even if you do know what you want, we have so many state of the art options available, you might be tempted by a better version.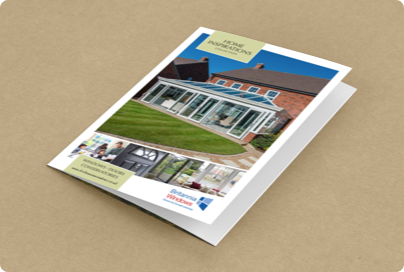 Windows brochure
Our guide will help you find the ideal windows for your residence. From ornate bay windows to minimalistic tilt and turns, we describe every conceivable window type to cover every imaginable style of home.
Doors brochure
Struggling to wade through the options and pick a door that's right for you? Let us help. Through images and simple descriptions, our brochure presents you with all the information you need to find the door (front or internal) that's perfect for your lifestyle and your home.
Conservatories brochure
Here you'll find our guide to choosing your perfect conservatory, plus tips on achieving a covetable design with CTG Windows. Practical advice and creative suggestions to help you create a fresh new space for living, entertaining and enjoying.
Bi-fold Doors brochure
Our guide describes and simplifies the options to help you find a pair of bi-folding doors that suit the style of your home and your personality. Photos taken from our customers' homes plus our technical illustrations will inspire you to make the perfect choice.