We offer a range of roof trims and fascias to keep your Hayle or Cornwall home in excellent condition. With our high-quality products and installation services, we will provide that professional finishing touch for your property.
Available Online, In-Store or At Home
Experience the freedom of obtaining the products you desire, tailored to your preferences. Our dedicated team is always available to assist you whenever you require assistance. Your satisfaction is our priority.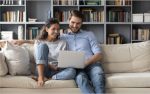 Online
Request a quote, use our digital designer or schedule a free one-to-one session with a design expert
Get a free online quote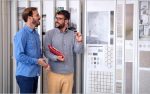 In Store
Visit your local showroom to explore our stunning product range and see for yourself.
Book a Showroom visit
Durable
We use durable and high-quality uPVC to manufacture our roof trims and fascias so they last for many years to come.
Stylish
Our roof trims and fascias are available in various colours to match the rest of your home.
Weather Resistant
Our roof trims and fascias can withstand even the worst of British weather.
Made-To-Measure
Because our roof trims and fascias are made-to-measure, they will fit your property perfectly.
The Differences
A fascia is a series of boards that are fixed to the lower edge of your roof. Fascias provide essential support for the bottom row of roof tiles and act as a strong base for guttering to be fitted onto. Fascias also reduce the potential for moisture-related issues, such as rot, to occur.
On the other hand, a roof trim occupies the length of your property. Like a fascia, it protects your property from moisture-related issues and improves the aesthetic appearance of your Hayle or Cornwall home.
Further Customisation
Our roof trims and fascias are available in neutrals and bright colours. Our colours have been curated to compliment our windows and doors for a professional and streamlined look.
Because our roof trims and fascias are made-to-measure, we are able to customise their exact dimensions to fit your Hayle or Cornwall property perfectly.
Frequently Asked Questions
What is a fascia?
A fascia is a vertically positioned board that runs along your roofline. It's clearly visible from the outside, which means it's a great way to enhance the appearance of your home. A fascia also serves a practical purpose by not only securing the guttering but also by preventing dampness and moisture from penetrating your roof. 
Are your fascias made from wood? If so, the weather may have caused rot to set in, leaving your roof space vulnerable. Replacing them with a longer-lasting uPVC alternative is recommended under such circumstances.
What does roof trim include?
Roof trim is a generic term that encompasses fascias, soffits, guttering, cladding, and downpipes. Overarchingly, the expression refers to products designed to protect your roof. Protecting this area of your home is vital if you want to stop damp entering, which could lead to rot and general degradation.
What is the difference between bargeboard, soffit, and fascias?
The fascia runs along the lower perimeter of the roof. It supports the tiles on the bottom layer and the guttering further up. When viewing your home from ground level, you'll notice the soffits, which run in tandem with the floor and link the fascia to the wall.
Conversely, a bargeboard secures the gable of a property at the juncture where a pyramid shape is formed. Although less essential than a fascia, a bargeboard is still a stylish feature that can be colour-matched with your soffits and fascias.
How long do roof trim and fascias last?
This will depend on the materials used to make the roof trim and fascia. Almost all traditional properties feature roof trims and fascias built from timber. Wood requires lots of upkeep. If not properly maintained, it can take on water and degrade. 
Modern roof trims are made from uPVC, which has better longevity and requires minimal care. Unless you have lots of free time to sand down and repaint your roof trims and fascia continually, uPVC roof trims and fascias are the better option.
Do I need ventilation for my roof?
Yes, it is highly advisable for your roof area to have ventilation. Ventilation to the roof area can be provided either through the soffit itself by using a solid soffit with built-in ventilation or a hollow soffit with ventilation accessories or through the top of the fascia.
How much are roof trims and fascias?
It is difficult to provide a price for your porch as various factors contribute to the overall costs. The best way to get a price for our porches is to contact a member of our friendly team at 01736 754825.
Happy Customers
Jfry Jeremia
I want to thank the staff at CTG Windows for doing a great job. They replaced my old windows and doors with new ones that look amazing. They were very professional, punctual, and polite. I am very impressed with their service and quality. They come highly recommended.
Paul Gualli
I am very happy with my new front door from CTG Windows. They offered me a good price, friendly service, and easy installation. They also completed the job on time and with minimal disruption. I would highly recommend them to anyone looking for a new front door in Cornwall.
David
I am very satisfied with my new windows. They have significantly reduced the wind noise and made my house much warmer. The installation team was professional, friendly, and fast. They did a great job and left no mess behind. I've already recommended CTG Windows to my neighbours.
Albert Steptoe
The two-man team who did this week's work were the same ones who replaced four bedroom windows for us last year. Their names were Andy and Tony and what a brilliant pair of guys they were, great fellas to chat with, very polite, very professional, great sense of humour, and their attention to detail was absolutely great.
The finish on these last four windows was second to none, I'd have Andy and Tony back here to fit any more windows in an instant.
Mark Withecombe
I was impressed from start to finish. Communication was excellent throughout, enabling me to be kept informed of what was happening. The quality of the doors was also excellent. The price was extremely competitive. The standard of craftsmanship by the fitters was outstanding. The fitters were also, very professional, and friendly and ensured attention to detail throughout the fitting.