Lasting products, guaranteed
All our products are manufactured to the highest quality, as we're passionate about ensuring your home improvements will last for years and years after installation. Everything we sell here at Britannia comes with a comprehensive insurance-backed guarantee to give our customers the peace of mind they deserve.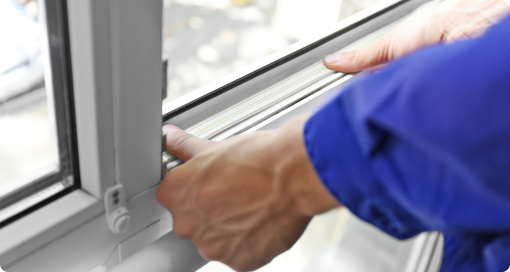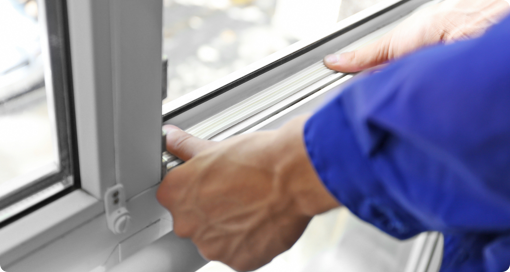 If you come across any problems with your products (this could be anything from breakages to them not performing to the standard you expected), then please contact us. We will repair or replace defective Aluminium or PVCu windows and doors for free within 10 years of having purchased from us. Please note this guarantee is at our sole discretion. 
We ask that you check your contact to read through the full terms and conditions. Please feel free to contact us if you're unsure if a product is still under guarantee.
To ensure your new doors and windows are highly durable, it's important that you carry out  some basic maintenance; this way, they will stay in great condition. Maintain the feel and look of 'new' windows and doors for years to come by giving them just a small amount of TLC. Take a look at some of the simple things you can do to keep your Britannia products looking fantastic below, from tips on maintenance and care to how to keep your guarantee valid.
uPVC Care
Tips for uPVC care include:
Use warm soapy water to wipe them down.

Avoid using abrasive products like metal polish, solvents and scouring pads, as they may damage woodgrain and gloss effect finishes. 

To remove tenacious marks, use a specialist uPVC cleaner. 

Avoid condensation build-up by clearing leaves and debris from drainage slots and inside the sashes whilst the window is open
Handles and seals
Tips for handle and seal care include: 
Handles: wipe using a damp cloth and dry with kitchen towel to remove dirt and dust thoroughly. 

Seals: quality weather seals will stop draughts and prevent heat escaping your home. To make sure they remain effective, clean down using a damp cloth. Should a seal become dislodged, slide it carefully back in place to stop any damage occurring
Hardware
Tips for hardware care include:
Lubricate metal-to-metal joints (gearing and locking mechanisms, friction stays, hinges, shootbolts and espagnolette) that don't have nylon bearings once per year using light engineering oil; a 3-in-1 works well. 

Cleaning: be sure to clean your window furniture every four months to remove dirt and dust. Use a soft duster or damp chamois leather. Avoid abrasive products like scouring pads, metal polish and acetone. Use high-quality polishings and coatings to avoid having to clean very regularly. 

Cleaning tips: take off hand or arm-based jewelry and watches beforehand as you could accidentally scratch the glass. Never lean ladders against window frames and never walk on a bay roof; you could seriously injure yourself. Use tower scaffolding if access is required. Make sure you're using the right cleaning method for the correct area of the window.
Glass care
Tips for glass care include:
Use a non-smear glass cleaner and paper towel to ensure your glass remains shiny. 

Apply the cleaner directly onto the glass, making sure to cover the corners, and wipe down thoroughly using a paper towel until the cleaner is almost gone. 

External glass: clean every 4 months and ensure it stays free of grime and debris. Use soapy water and wipe with a cloth or paper towel 

Internal glass: clean with soapy water, finish using a glass cleaner and wipe down with a paper towel or cloth.
Composite Doors
Composite doors are extremely low maintenance. Care for each part of your door in the following way:
Door leaf: remove grit and grime using warm water and dry with a cloth. 

Door frame: use warm soapy water to wash and apply specialist uPVC cleaner to remove tenacious stains. 

External glass: use warm soapy water to wash and dry with a cloth. Apply a glass cleaner afterwards. 

Leaded glass: wash using warm soapy water, dry with a soft cloth and finish with glass cleaner. 

Hardware: use warm water and a mild detergent and take a cloth to wipe until shiny and clean. If you live near an industrial site or the coast, a light engineering oil is recommended. 

Hinges: Use light engineering oil to lubricate. 

Cylinder locks: a Teflon-based lubricant is recommended. Avoid graphite powder and oil.
0% APR representative on orders over £3,000
We have various low-cost finance options available. Get a quick quote and apply for finance at the same time.
Customer stories
We pride ourselves on outstanding customer service and enjoy hearing your experiences of our products in your homes.