Because of our in-house manufacturing team, we are able to create every porch based on each customer's unique requirements and specifications. Because of this, you can let your creativity run wild when designing your dream porch. We offer a range of brick, wall, window, door, and colour options to cater to every style.
Available Online, In-Store or At Home
Experience the freedom of obtaining the products you desire, tailored to your preferences. Our dedicated team is always available to assist you whenever you require assistance. Your satisfaction is our priority.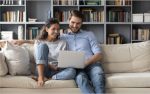 Online
Request a quote, use our digital designer or schedule a free one-to-one session with a design expert
Get a free online quote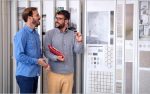 In Store
Visit your local showroom to explore our stunning product range and see for yourself.
Book a Showroom visit
Energy Efficient
All our porches are constructed using the latest energy-efficient materials. This will help keep your Hayle or Cornwall property well-insulated and warm throughout the winter.
Secure
We value the security and safety of our customers and their loved ones. That is why our porches come with security features so that you can have peace of mind knowing that they will protect you and your Hayle or Cornwall property.
Stylish
We offer a wide variety of customisation options for our porches. Because of this, you can ensure that your new porch matches the rest of your Hayle or Cornwall property.
Lifetime Guarantee
Because of our high-quality orangeries, we provide you with a ten-year manufacturer's guarantee on your orangeries.
Roofing & Security
We offer different types of porch roofs to meet different preferences. If you value having a thermally efficient porch, then we recommend a tiled or polycarbonate roof. On the other hand, if you would like a brighter porch, then we recommend a glass roof. Your porch can also be smaller or larger and have optional benches so that you have somewhere to sit.
For your peace of mind, our porches are built to the highest standard. This means that you can create an original and attractive new entryway into your home without worrying about personal security. Our porch doors also include multi-point locking systems for additional security.
Further Customisation
Our porches are available in different colours, ranging from neutral to bold. You can also choose from our extensive collection of different walls and brickwork to either make your porch blend in with the rest of your Hayle or Cornwall property or make it stand out.
We also offer a variety of door and window solutions that can all be customised as well. Because of this, your imagination is your only limit when it comes to designing your dream porch with us.
Frequently Asked Questions
Do porches need foundations?
Yes, a porch will need foundations, as without a solid base, a porch would become unsteady and not last long. It is essential for a porch to feel like a natural continuation of your Hayle or Cornwall home. That is why we will send a surveyor to visit before work commences. 
Does adding a porch add value to your home?
This depends on several factors. For instance, if you have a spacious hallway where clothing can be hung, your porch may only provide aesthetic value, and the value of your Hayle or Cornwall home may not increase as much.
How big can a porch be without needing planning permission?
In almost all cases, porches can be built without planning permission from your local authority, as porches are a permitted development.
For this rule to apply, the porch cannot exceed 3m² and must sit at least two metres from your home's boundary and the highway. Finally, it should not be greater than three metres tall.
If you are unsure, it is best to consult your local planning authority. 
What is a good size for a porch?
To avoid planning permission, ensure your structure is no more than 3m². Otherwise, it is up to your preference and your needs. For instance, if you would like to use your porch as a storage space for coats, then 1.75 metres should be enough. If children or older family members visit, a seating area might be useful.
How much are porches?
It is difficult to provide a price for your porch as various factors contribute to the overall costs. The best way to get a price for our porches is to contact a member of our friendly team at 01736 754825.
Happy Customers
Jfry Jeremia
I want to thank the staff at CTG Windows for doing a great job. They replaced my old windows and doors with new ones that look amazing. They were very professional, punctual, and polite. I am very impressed with their service and quality. They come highly recommended.
Paul Gualli
I am very happy with my new front door from CTG Windows. They offered me a good price, friendly service, and easy installation. They also completed the job on time and with minimal disruption. I would highly recommend them to anyone looking for a new front door in Cornwall.
David
I am very satisfied with my new windows. They have significantly reduced the wind noise and made my house much warmer. The installation team was professional, friendly, and fast. They did a great job and left no mess behind. I've already recommended CTG Windows to my neighbours.
Albert Steptoe
The two-man team who did this week's work were the same ones who replaced four bedroom windows for us last year. Their names were Andy and Tony and what a brilliant pair of guys they were, great fellas to chat with, very polite, very professional, great sense of humour, and their attention to detail was absolutely great.
The finish on these last four windows was second to none, I'd have Andy and Tony back here to fit any more windows in an instant.
Mark Withecombe
I was impressed from start to finish. Communication was excellent throughout, enabling me to be kept informed of what was happening. The quality of the doors was also excellent. The price was extremely competitive. The standard of craftsmanship by the fitters was outstanding. The fitters were also, very professional, and friendly and ensured attention to detail throughout the fitting.