Explore Our Range
…and be inspired
We offer various conservatory styles for your Architect Designed Living Spaces design, so we are confident that there will be a perfect style for you. With our Architect Designed Living Spaces software, you can experiment with these styles to find the one you prefer.
We can help you customise your Architect Designed Living Spaces design to create the Hayle or Cornwall living space of your dreams. As we create everything ourselves, we will make every effort to accommodate your Architect Designed Living Spaces design.
Try out our free Architect Designed Living Spaces software today so that we can provide you with an honest price. If you would like any help with the Architect Designed Living Spaces tool, then please get in touch with our friendly team!
Available Online, In-Store or At Home
Experience the freedom of obtaining the products you desire, tailored to your preferences. Our dedicated team is always available to assist you whenever you require assistance. Your satisfaction is our priority.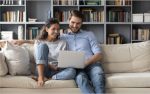 Online
Request a quote, use our digital designer or schedule a free one-to-one session with a design expert
Get a free online quote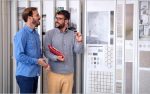 In Store
Visit your local showroom to explore our stunning product range and see for yourself.
Book a Showroom visit
We're here to help you every step of the way
Local Expert Advice
Energy Efficient
Weather Proof
10 Year Guarantee
Full After Care
British Made
Design Service
Frequently Asked Questions
What conservatory roof options are available for your Architect Designed Living Spaces?
We offer two conservatory roof options for our Architect Designed Living Spaces designs: our tiled and solid conservatory roofs. Our solid conservatory roof can have glazing installed for extra light. 
All our conservatory roofs come with a 25-year certificate of life expectancy, and our tiled roofs are capable of withstanding up to 4m of unsupported bi-fold or sliding doors. Discover more with our Architect Designed Living Spaces tool!
Are your Architect Designed Living Spaces conservatories reliable?
Yes, our conservatories are very reliable! They have undergone wind testing at speeds of up to 130mph and fire testing by Warringtonfire. Additionally, both our roof options are the only conservatory roofs to be approved by the BBA. 
Are your conservatories energy efficient?
Yes, they are. Our conservatories come with decorative super-insulated columns, which provide high levels of comfort as they are five times more thermally efficient than a brick pier of equivalent size and have a U-value of only 0.15 W/m²K. 
We also provide slimline ridges that are 30% slimmer than traditional ridges and come with high-performance thermal breaks to prevent cold spots and condensation.
Do you offer performance glazing for my conservatory?
Yes! The type of performance glazing available for your Hayle or Cornwall conservatory depends on the orientation of your property. For north or east-facing locations, we provide glass with high light transmission and low solar rejection as those directions receive little direct sunlight. 
On the other hand, south or west-facing locations receive lots of sun and may be too bright or unpleasantly warm. Therefore, we provide glass with a low level of light transmission and higher levels of solar rejection. Our glass has a U-value of just 1.0 W/m²K, which is three times more energy efficient than standard glass.
Do you offer any customisation options for Architect Designed Living Spaces conservatories?
Yes, we do! Our conservatories can be customised with decorative cornices. They come in one, two, or three tiers for a contemporary look or can be curved for a traditional look. Our cornices are available in four standard colours and any RAL colour. 
Our conservatories are also available with larger spans and door openings. Our super-insulated columns can also be customised to match your Hayle or Cornwall living space. Find out more with our Architect Designed Living Spaces tool.
Do your conservatories come with internal pelmets?
Yes! Our conservatories come with internal pelmets around the perimeter that are ideal for installing lights and speakers. 
What is a cornice?
A cornice is a cosmetic enhancement for your conservatory that hides guttering and rafter ends. This means that your conservatory roofline will look more elegant and streamlined.
How much will my Architect Designed Living Spaces be?
It is difficult to give an exact price for your Architect Designed Living Space for your Hayle, Cornwall, or nearby property as many factors affect the price of an Architect Designed Living Space design. For a free quote, we will need to know the size and style, your Hayle, Cornwall, or nearby location, and any additional information. The best way to get a price for our porches is to contact a member of our friendly team at 01736 754825.
Happy Customers
Jfry Jeremia
I want to thank the staff at CTG Windows for doing a great job. They replaced my old windows and doors with new ones that look amazing. They were very professional, punctual, and polite. I am very impressed with their service and quality. They come highly recommended.
Paul Gualli
I am very happy with my new front door from CTG Windows. They offered me a good price, friendly service, and easy installation. They also completed the job on time and with minimal disruption. I would highly recommend them to anyone looking for a new front door in Cornwall.
David
I am very satisfied with my new windows. They have significantly reduced the wind noise and made my house much warmer. The installation team was professional, friendly, and fast. They did a great job and left no mess behind. I've already recommended CTG Windows to my neighbours.
Albert Steptoe
The two-man team who did this week's work were the same ones who replaced four bedroom windows for us last year. Their names were Andy and Tony and what a brilliant pair of guys they were, great fellas to chat with, very polite, very professional, great sense of humour, and their attention to detail was absolutely great.
The finish on these last four windows was second to none, I'd have Andy and Tony back here to fit any more windows in an instant.
Mark Withecombe
I was impressed from start to finish. Communication was excellent throughout, enabling me to be kept informed of what was happening. The quality of the doors was also excellent. The price was extremely competitive. The standard of craftsmanship by the fitters was outstanding. The fitters were also, very professional, and friendly and ensured attention to detail throughout the fitting.